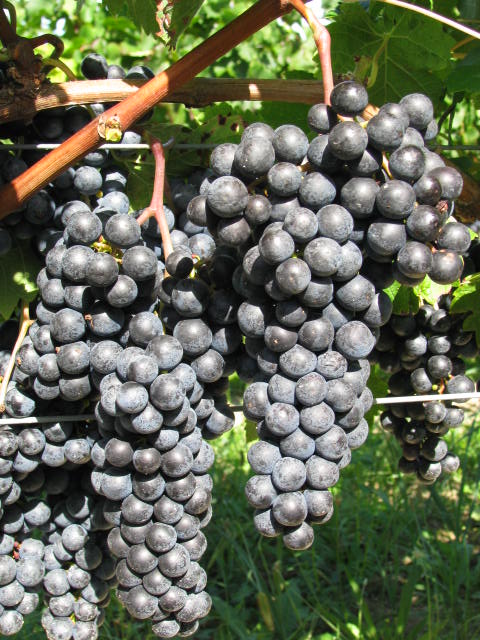 Today the vineyard spreads over 40.5 hectares : 35 hectares of vines for the red wines (merlot, cabernet sauvignon, cabernet franc, petit verdot, marselan) and 5.5 for the whites (sauvignon blanc and sémillon).
The soil is mostly limestone and clay, occasionally mixed with gravel. The steep hillsides facing south/south west favour the ripening of the grapes. There are between 4,000 and 5,000 vines per hectares, some of them sixty years old.
The Boulin family works hard to maintain the quality of its wines. After meticulous pruning in order to stagger the harvest and regulate the yield, manual thinning is carried out in to improve the quality of the grapes. This operation is performed on the totality of the merlot vines, thus optimising the potential of the fruit and maximizing the quantity of sugars, aromas, tannins and colour of the grapes. Depending on the year, between 30 and 50 % of the bunches are removed.
Concerning the soil, one row out of two is left to grass and the others are cultivated
The red grapes are harvested mechanically, thus enabling them to be picked when fully ripe, and the whites by and, with three successive passages during picking. The yield is around 50 hl per hectare for the red grapes and not more than 18 for the sweet whites.